Our journey to become a more responsible investor began in 2015 with work that led to our Responsible Investment Framework. This has evolved and continues today with the renewal of our commitment in our Responsible Investment Policy. We continue to work towards providing you with the means for sustainable, long-term wealth protection and enhancement.

2020 Member survey
In our Responsible Investment Policy, we have committed to listening carefully to all sides of the conversation to deepen our understanding, and central to this is listening to our members.
We wanted to gauge our members' understanding of responsible investment – what the term means, what issues are of most concern and whether or not there has been a change over the years. To do so, we conducted another member survey in 2020 to follow up on a previous survey in 2017.
Unsurprisingly, there continues to be a number of different opinions about responsible investing. While the majority (75%) of survey respondents associated responsible investing with ethical, environmental or socially positive behaviours, almost 1 in 4 people either believed 'good' companies would be taking care of this anyway or weren't interested beyond the return of their investment.

Top priorities for our members
Illustrating the diversity of our members, just over 1 in 5 respondents saw the exclusion of certain industries as a top concern, while the same number claimed it was of little or no concern to them.
Just as there is no 'typical' member there is also a simplicity in these statements that needs further investigation. For instance, while 61% of respondents want no fossil fuels and over half want a shift to renewables, only 40% want carbon-neutral portfolios.
While we understand that members have their own personal moral or ethical views, we believe that in the long run, strong potential performance can be found where good investment management of ESG and climate risks are taken into consideration by companies which, as a result, will also improve long-term returns for members.

Note: Data refers to 2020 questionnaire that surveyed the views of our members.

2020 Manager survey
In 2017, we asked our investment managers questions regarding their consideration of ESG factors in conjunction with the range of other risks and opportunities that may affect long-term investment outcomes. To stay across evolving issues within responsible investing and to recognise the evolving views of our managers, we recently revisited and updated this survey. This is helpful because it informs our view when researching and selecting investment strategies, appointing investment managers for our funds, as well as undertaking portfolio construction and allocating assets.
What we learned from the results
The results of the survey showed an increase in the number of our investment managers who said they were incorporating or considering ESG factors in some way – from 90% in 2017 to 97% in 2020. However, as in 2017, there was still a divergence in responses between global and local managers, and between smaller boutique managers and larger institutional managers. It may come as no surprise that larger managers are leading the integration of responsible investing practices, mainly due to their resourcing and influence.
Views are changing on responsible investment matters
One of the key takeaways from the survey was the large change in the consideration of climate change risk. In 2017, less than half of the investment managers surveyed said they considered climate change to be a risk to their investments, with only 18% measuring the carbon footprint of our portfolios. This has changed dramatically. Now, 96% of managers say they believe climate change is an investment risk, with more than half measuring the carbon footprint of our portfolios.
Note: Data refers to 2020 questionnaire that surveyed the views of our investment managers.

Manager survey Key points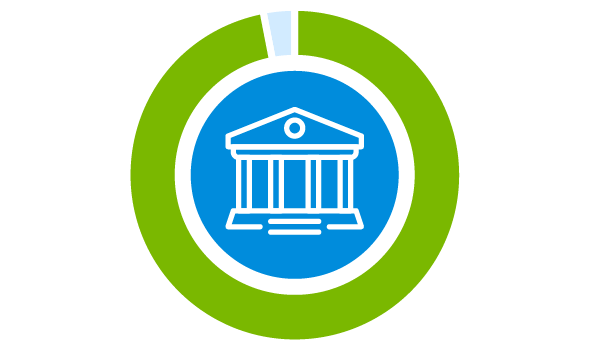 Disclaimer
Information on this webpage is provided by Avanteos Investments Limited ABN 20 096 259 979, AFSL 245531 (AIL) and Colonial First State Investments Limited ABN 98 002 348 352, AFSL 232468 (CFSIL). It may include general advice but does not consider your individual objectives, financial situation, needs or tax circumstances. You can find the Target Market Determinations (TMD) for our financial products at www.cfs.com.au/tmd, which include a description of who a financial product might suit. You should read the Financial Services Guide (FSG) available online for information about our services. This information is based on current requirements and laws as at the date of publication.
Tax considerations are general and based on present tax laws and may be subject to change. You should seek independent, professional tax advice before making any decision based on this information.
AIL and CFSIL are not registered tax (financial) advisers under the Tax Agent Services Act 2009 and you should seek tax advice from a registered tax agent or a registered tax (financial) adviser if you intend to rely on this information to satisfy the liabilities or obligations or claim entitlements that arise under a tax law.